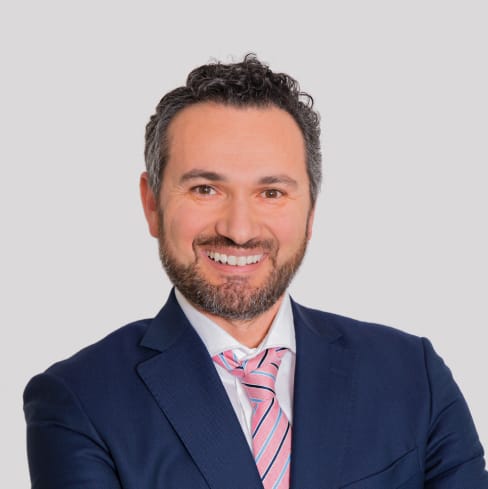 Dr Jason Kaplan is a cardiac imaging specialist and preventative cardiologist who studied Medicine at UNSW and graduated with Honours in 1999, completing his Internal Medicine Training at St George and Prince of Wales hospitals and Adult Cardiology training at Royal Prince Alfred Hospital.
Dr Kaplan has done additional training in all aspects of echocardiography at international centres including the Mayo Clinic and has been involved in training echo sonographers for the last 10 years.
Prior to training in cardiology, Dr Kaplan completed additional advanced training in medical oncology and pharmacology. His training in these areas allows him to adopt a more holistic approach to patient care, particularly those with multiple medical issues This training has also led to a special interest in the emerging field of cardio-oncology, Which is the cardiac care of patients who are undergoing or have previously completed cancer treatment.
He is an accredited specialist in Cardiac CT and teaches on a regular basis to other specialists in this discipline.
Dr Kaplan is also a proponent of Integrative Cardiology incorporating principles of cardiovascular, nutritional, functional and Mind – Body Medicine in the care of his patients.
Dr Kaplan also has a strong interest in Sports Cardiology – an emerging subspecialty within cardiology providing cardiac care to elite athletes and exercising individuals and has worked with the NSW Institute of Sport, Olympic athletes, NRL and A- League
In 2019 Dr Kaplan became a Fellow of the American College of Cardiology being recognised for his contribution to cardiovascular medicine.
Dr Kaplan is currently a senior clinical lecturer in Medicine in the Faculty of Medicine and Health Sciences at Macquarie University teaching undergraduate and postgraduate students.
In his spare time, Dr Kaplan loves to spend time with his wife and 3 children, is a keen tennis player and practices yoga.
Make an Appointment to get all your cardiology questions answered by our experienced team
Quick and Easy Consultation & Referral Process