Many factors can result in premature coronary heart disease. High blood pressure (hypertension) is a common risk factor that is also stongly associated with stroke. While most high blood pressure is related to genetic and environmental factors, high blood pressure, particularly at a younger age, may be related to specific conditions which require treatment.
High cholesterol is another powerful risk factor for coronary disease. Levels and ratios of LDL, HDL Apo_B and Lp(a) can be used better assess cardiovascular risk.
Other risk factors include smoking, diabetes and a sedentary lifestyle.
Coronary artery disease is a major source of illness in our society but with the right care it can be both treated and prevented. Prevention requires a global assessment of nutrition, exercise, lifestyle and traditional risk factors.
For further information please click on the links below: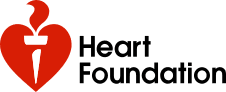 Are you at risk of heart disease?
Heart Disease
Make an Appointment to get all your cardiology questions answered by our experienced team
Quick and Easy Consultation & Referral Process